City of Hope
City of visionary breakthroughs.
City of Hope is one of the world leaders in cancer research and treatment. Yet it has never gotten credit for the innovations pioneered on its Southern California campus. Our challenge: Elevate the profile of City of Hope among patients, donors, caregivers and the medical community, while building awareness, image and preference.
Extensive research revealed an important insight: While City of Hope was known for progressive, empathetic and holistic care, people attributed that care – but not its science – to City of Hope's astonishing cure rates. This led to our core messaging idea: When science and "soul" unite, truly miraculous outcomes can happen.
The work shown here is the evolution of the initial campaign. It focuses on City of Hope's scientific innovation and its impact on people around the world.
Results: Tracking research shows that as of April 2018, brand awareness of City of Hope in Los Angeles is up 13% vs. the benchmark to an all-time high of 79%. Similarly in Los Angeles, strong image growth is shown on key image attributes since the campaign's start (e.g., "saves lives" (+18%), "cutting edge science and research" (+17%), "is a leader in the fight against cancer" (+17%). FY 17 online donation growth in advertising markets showed a remarkable 27% growth vs. the prior year, and patient discharges have consistently passed marketing goals.
As of Summer 2019, four years after the launch of the campaign, "The Miracle of Science With Soul" is the #1 recalled tagline nationally of any Research and Hospital Center in the U.S.
Client Review: Clutch.co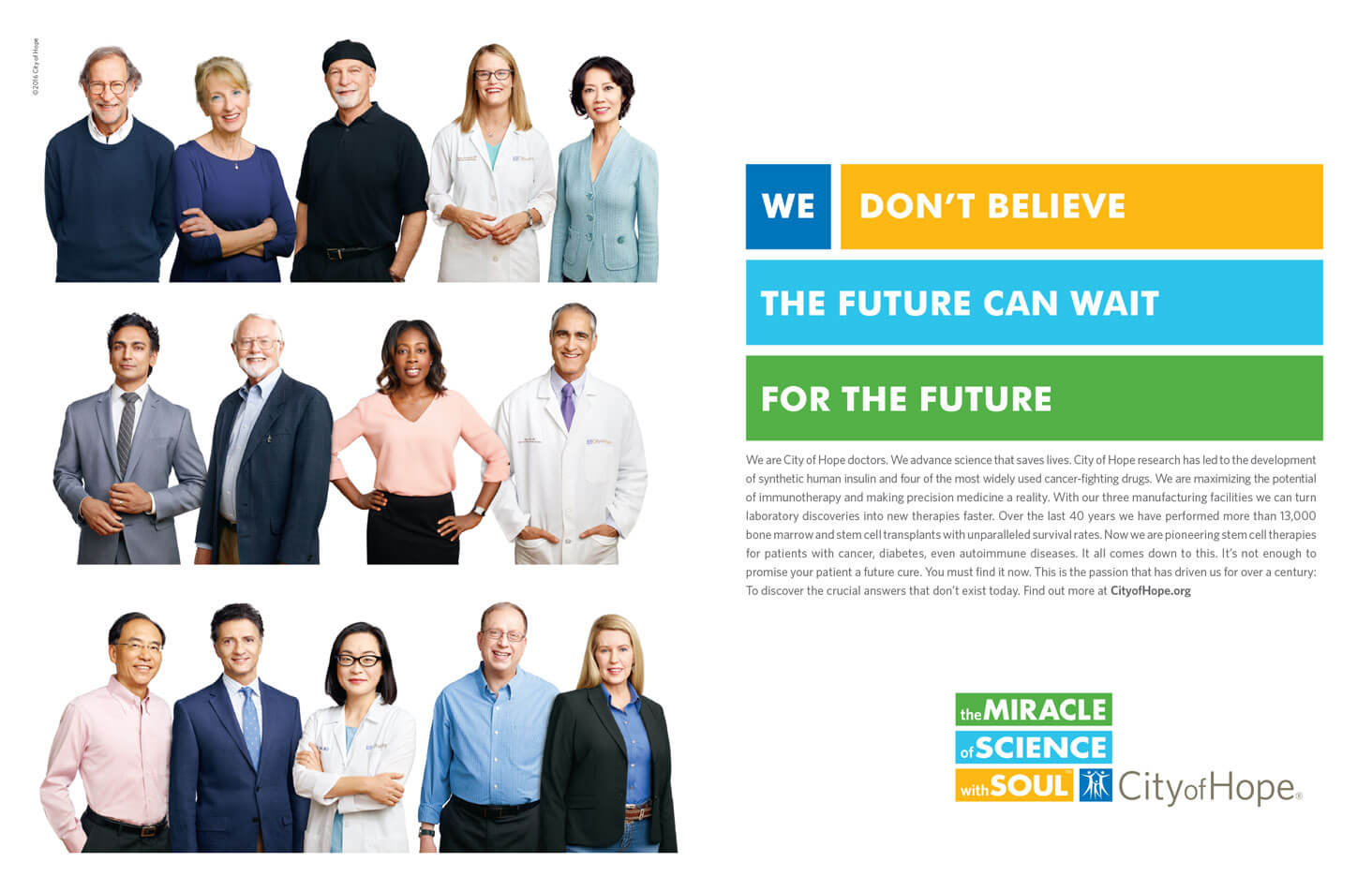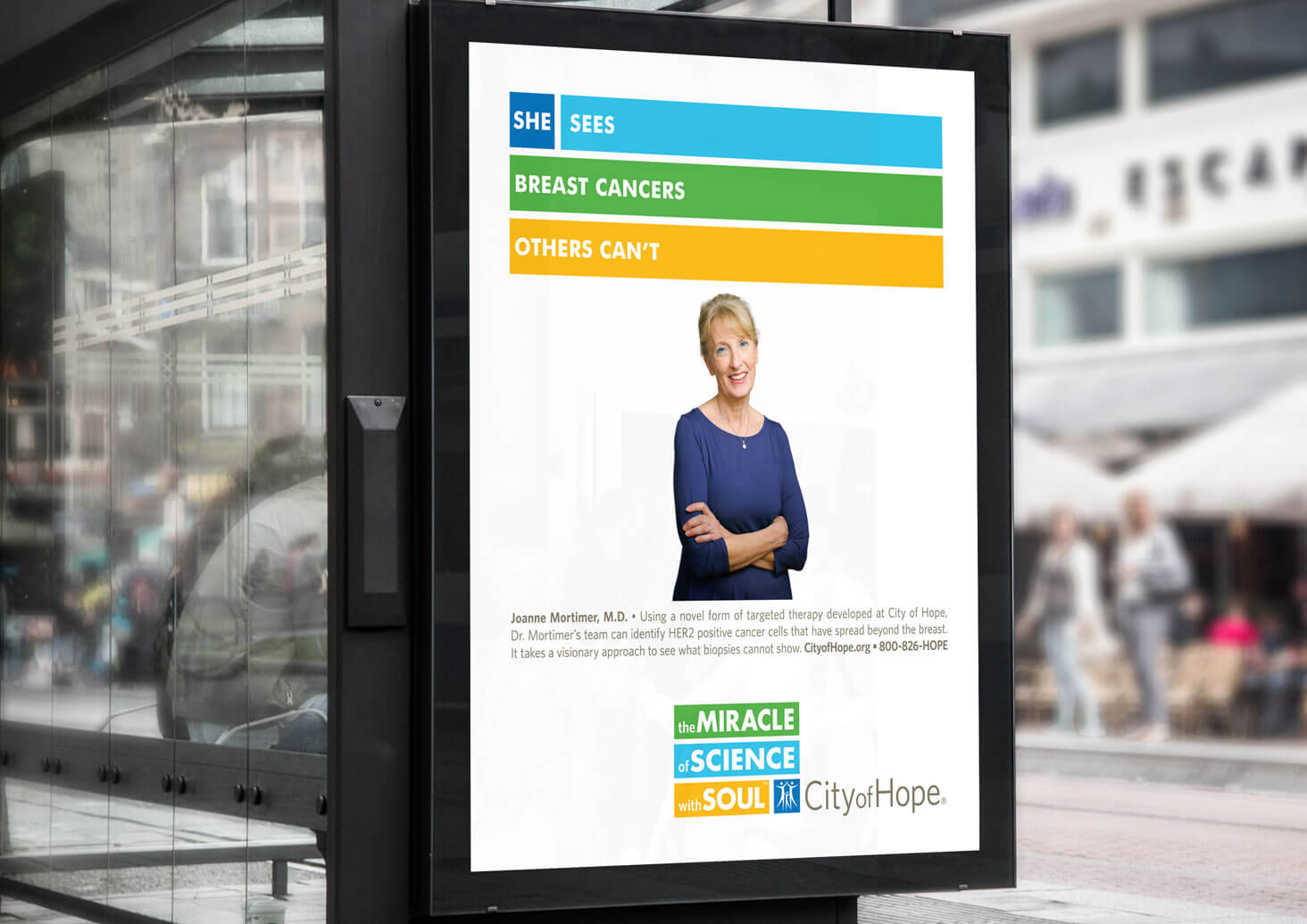 Related Projects
City of Hope