E*TRADE
Shorten the distance from
impulse to action.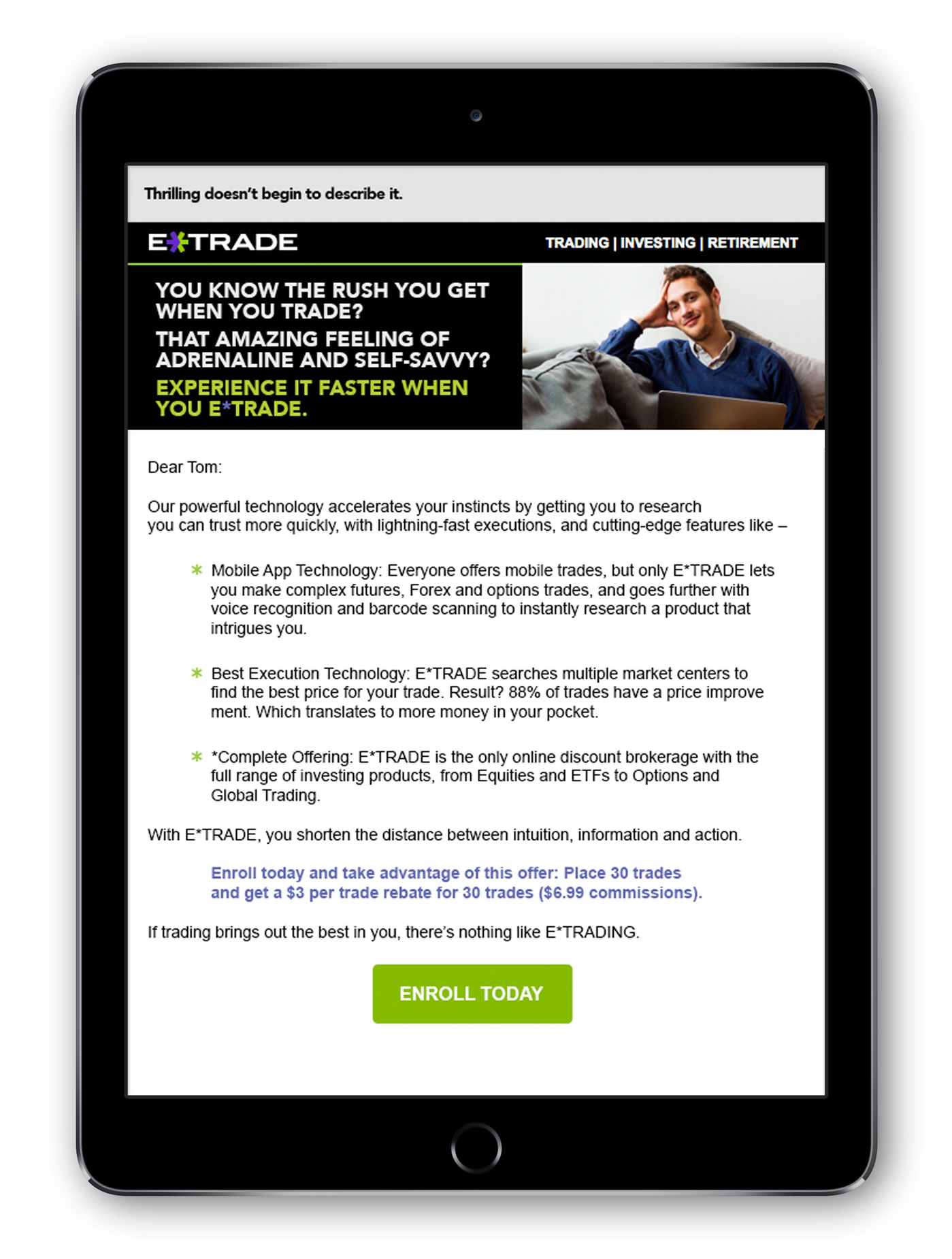 In 2013, E*TRADE's marketing team decided to abandon its iconic "baby" advertising campaign and refresh its master brand. A key concern during this interim period was feeding the ongoing churn of new accounts. IPNY was engaged to develop a digital campaign that would quickly stimulate new account momentum.
Our creative challenge was to turn E*TRADE's competitive advantage – superior trading technology – into an emotionally compelling benefit to the active trader. Ethnographic research led to a deeper understanding of the role of technology in the trading process: It shortens the distance between the "gut feeling" of the active trader and the "emotional payoff" he or she gets from a well-placed trade. This gave E*TRADE a whole reason to communicate with the target.
Results: IPNY developed over 40 variations of digital display and email creative units for testing in record time. Online applications surged immediately. Our most effective creative went on to run unbeaten for 20 months.