Icon 4×4
The most advanced form of simple.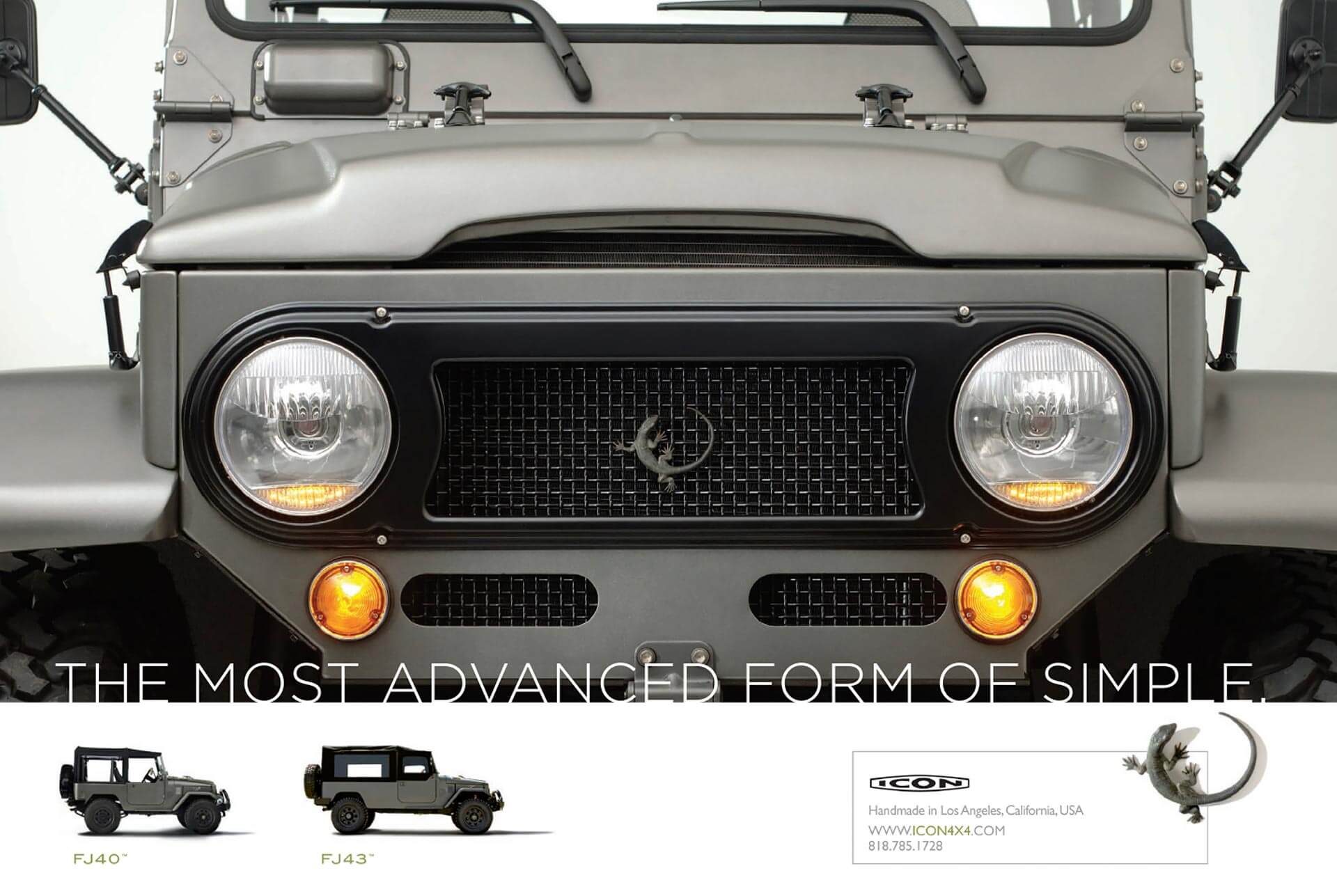 To introduce ICON's made-to-order 4×4's — the highest quality bespoke utility vehicles in the world — we drew on the insight that for the ultra-high net worth market, truly innovative design simplifies rather than complicates. That created a platform for telling the story of how ICON marries modern performance and technology to classic styling. The look of this campaign is as clean and simple as the vehicles themselves.
Results: Our work launched and built the brand in print and digital media and is still going strong.