City of Hope
Science is miraculous.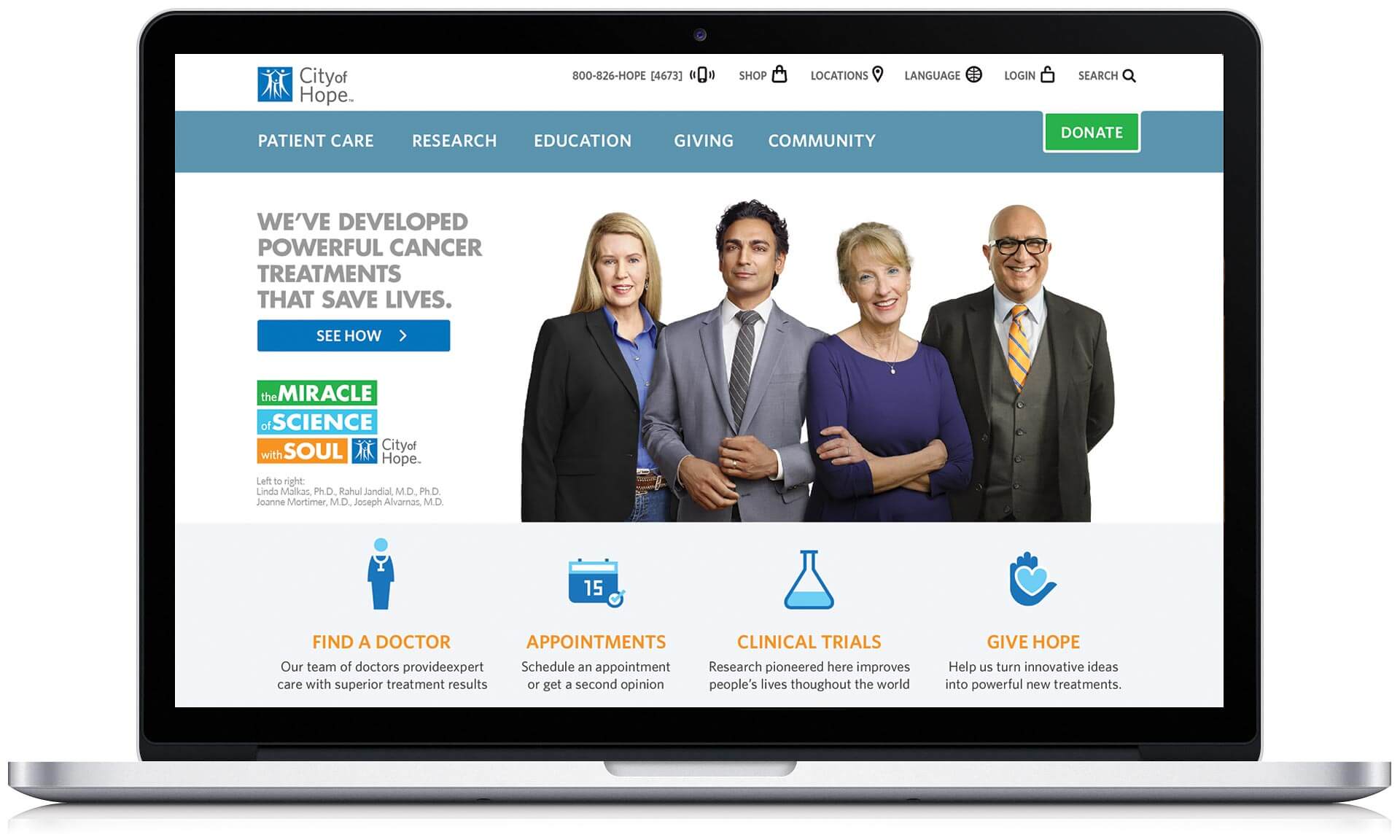 City of Hope has some of the world's pre-eminent cancer doctors and researchers on its staff. From pioneering immunology and stem cell transplants to developing the technology behind four of the most used cancer-fighting drugs, these extraordinary individuals are changing the way we think about cancer. These videos, appearing on City of Hope's website, capture the passion and dedication of the doctors and researchers who make medical miracles possible.
Results: Tracking research shows that as of April 2018, brand awareness of City of Hope in Los Angeles is up 13% vs. the benchmark to an all-time high of 79%. Similarly in Los Angeles strong image growth is shown on key image attributes since the campaign's start (e.g., "saves lives" (+18%), "cutting edge science and research" (+17%), "is a leader in the fight against cancer" (+17%). FY 17 online donation growth in advertising markets showed a remarkable 27% growth vs. the prior year, and patient discharges have consistently passed marketing goals.
Client Review: Clutch.co
Related Projects
City of Hope